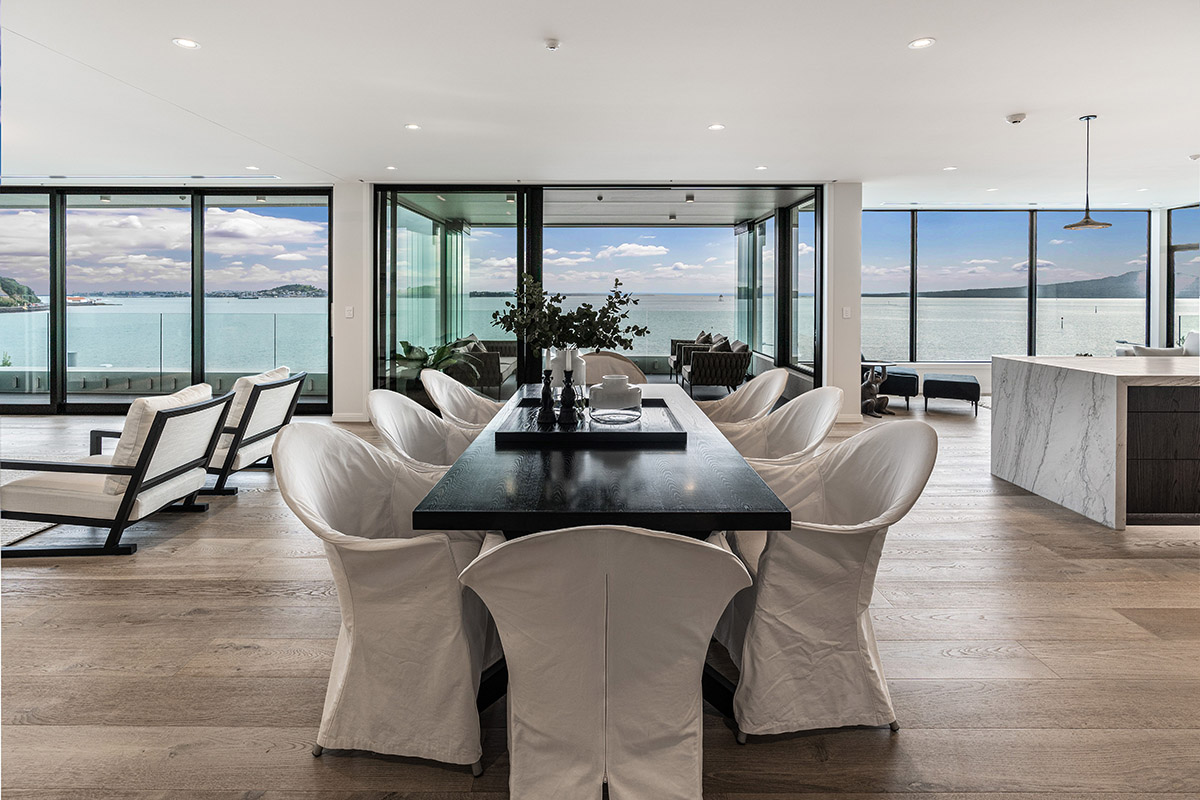 The Creative Flooring Team have a long association of collaborating on exceptional housing and apartment projects with experienced developers Peter and Judy Jones.
When you walk into these particular properties, the hardest thing to do is to drag your eyes away from the outlook!
The apartment is one of three in the Mission Bay clifftop development by Peter and Judy, who have also built their own home on the adjoining section.
Our wide-plank driftwood-coloured oak flooring through the main living areas reflects the beach aesthetic and adds a soft, neutral palette to build the interior scheme.
PROJECT – NEW BUILD – MISSION BAY CLIFFTOP HOME – DRIFTWOOD/HARD-WAX OIL
Project - New Build - C01 Brittany/Dijon
Project - New Build - C26 Corsica
Project - New Build - C28 Rhone
Project - New Build - C31 Normandy
Project - Boardroom - RIVERSTONE
PROJECT – RENOVATION – MILFORD – NORMANDY